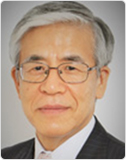 AASPN supports exchanges and cooperation of the pediatric neurosurgeons, focusing on countries in Asia and Oceania, and aims to provide better medical care for the children and their families by improving the knowledge and the techniques of the pediatric neurosurgery.

AASPN was established in 2013. Professor TT Wong played a major role in its establishment, and Professor KC Wang contributed greatly to organizing this society. Professor Wong became the first president, and the first academic meeting was held in Taipei, Taiwan in 2015. Professor CE Deopujari was appointed as the second president, and the second biannual academic meeting, AASPN2017 was held by Professor S Sankhla in Mumbai, India. The third academic meeting, AASPN2019, was held in May 2019 by Professor DS Kim in Incheon, South Korea, at which time I became the third president of this society.

Asia and Oceania are large in terms of the land mass and also the population, with many countries in very different environments. In Japan, the population of the children had been increasing since 1960s and peaked around 1980. At that time, the pediatric neurosurgery was considered important, but the population of children has gradually decreased since then. On the other hand, there are many other countries in Asia where the population of the children is increasing rapidly, and in such countries the role of the pediatric neurosurgery is growing to meet the social demands. The environment in the pediatric neurosurgery is quite different among Asian and Oceanian countries. From the common viewpoint of the pediatric neurosurgery, however, it is possible to learn by understanding each other and sharing our clinical experiences in each country and to collaborate for new diagnostic and therapeutic findings.

Two years later, in 2021, the fourth academic meeting, AASPN2021 will be hosted by Professor R Shirane in Sendai, Japan. The pediatric neurosurgeons from different backgrounds around Asia and Oceania will present and discuss the challenges they are facing, and this society will aid in the development for the pediatric neurosurgery, resulting in providing better medical care for the children and their families.

I would like to ask all of you for your cooperation in achieving the goals of the AASPN.
Hiroaki Sakamoto President, Asian Australasian Society for Pediatric Neurosurgery