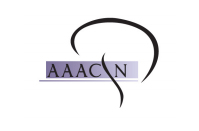 The Asian Australasian Advanced Course in Paediatric Neurosurgery was born of a vision to establish a worldwide course that would foster the development of paediatric neurosurgery through the education and training of residents and practicing neurosurgeons. Founded on the highly successful European Course, the AAACPN forms part of a cycle of courses held in each of the three main regions of the world - Europe, the Americas and Asia- Australasia. It has the endorsement of the World Federation of Neurological Surgeons and the Asian Australasian Society of Paediatric Neurosurgery.


The scientific program which covers the major fields in Paediatric Neurosurgery is divided into annual courses over a 3-year cycle, with each annual course held over 4 days. During the course, a transfer of expertise between the teachers, regarded as leading experts in their scientific field, and the participants is actively promoted and encouraged.

In each of the three regions the courses have the same series of lectures and workshops, conducted in the same language, with the same organizational frame. The course may thus be completed in any of the three world regions. The South American course is held in March/April, the European in May/June and the Asian -Australasian in October/November.

Through the promotion of the course worldwide we hope to build a common spirit amongst neurosurgeons with paediatric neurosurgical interests, fostering the development of confidence, collaboration and progress.

Join us for a brighter future.